Booking a Photo Shoot with Us
Axel and Marla are the dynamic duo (pictured below) who will work with you to create the most fabulous representation of yourself. We are based in Los Angeles, CA.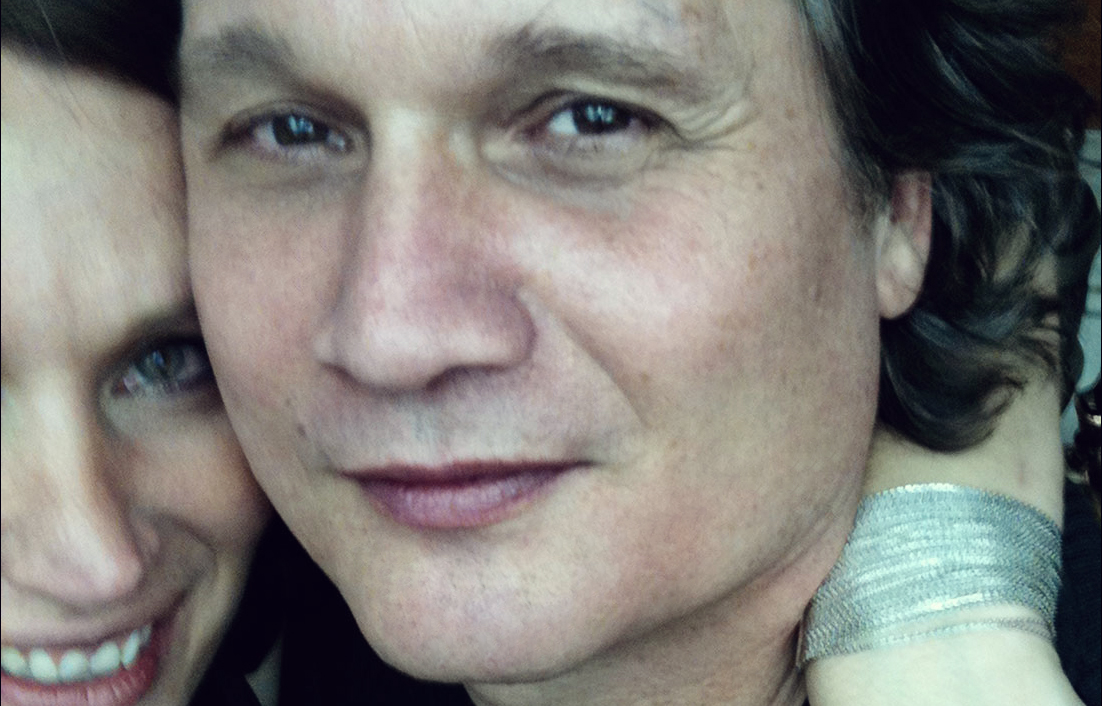 Your Questions Answered
First things first, you can book a photo shoot by completing the contact form. We will reach out to you to select a date for your shoot.
Please read before booking:
Do you Require a Deposit?
Yes. We require a $250 deposit ($125 for kids) to book a 1/2 day press/promo photography session or headshot session. Full day sessions require a $500 deposit to schedule a date a time and put you on the books. The deposit is non-refundable, however we understand the nature of the business so if you must reschedule please make sure to give us at least 24 hours notice so your deposit can be transferred to a new session date. If you must cancel, for any reason, a second time, your deposit will be forfeited.
If you cancel within 24 hours of your shoot or do not show up your deposit will be forfeited. Actors: Please remember to book out your time with your agent. We also offer weekend and night shoots, subject to availability.
Which forms of payment do you take?
We accept payments through Venmo, Apple Pay and PayPal for deposits. The remainder is due on the day of the shoot and we accept Venmo, Apple Pay, PayPal or Cash. No checks or credit cards.
What happens after I book a photo session with FROM HERE?
Once we've scheduled a time for your photo session, we will reach out and discuss what your needs and desires are for the shoot.
What is your cancellation/refund policy?
All fees for photography sessions are non-refundable. No exceptions.
Where are you located?
We are located in Los Angeles County in the town of Northridge, CA.
Which days/times do you shoot?
We shoot mostly during the day, during the week. We can shoot on weekends or nights on request, if available.
Our rates depend on the type of shoot. Here are some fixed rates for specific types of shoots. If you need something different please reach out via our contact form or text Marla at 818.915.6638.
Press/Promo or Headshot Session
At FROM HERE we produce high quality, editorial style press photos for Bands, Musicians, Actors, Writers, Producers and other Creatives to use for personal promotion such as press kits, pitches, festivals and award presentations, book jackets, social media, websites, and magazine/interview shots.
FROM HERE's photography sessions include consulting, planning, and post production (photo retouching and processing).
Press/Promo Photography Rates & Information
$975 for indoor and outdoor pix – 3 setups
• Basic retouching of 2 images ($100 value)
• Art Direction
• All unretouched images delivered digitally within one to two weeks
• 3-5 hour session at our Los Angeles location
• Coaching on set to get the best shots
* Weekend sessions available
* Makeup and Hair is not included in fee except for children under 15.
EXTRAS
Favorites Selection – For an additional $125 we will select our top 20 images from the 500-600 images we shoot. We will also give our opinion on what shots are great for iMDB and social media.
Rush Delivery – For an additional $100 we can deliver shots within 48 hours.
Retouching – We will professionally retouch your image for an additional $50 per image. We will remove blemishes, brighten the eyes, fix hair flyaways, whiten teeth, adjust color and brightness of the image to make it pop. Our retouching looks natural and enhances the image to make the photo really pop.
View Press/Promo Photography Work
View Headshots/Portraits
Contact us to check availability and book a session
Yes. Here are some answers to the most common questions we get. If you have other questions please just reach out and ask either here or on our Facebook page.
What do I bring?
Once you book a photo session with us we will discuss what to bring to the shoot.
Do I get all the photos?
Yes. We will send you a link to download all the photos from the shoot.
Does my child need hair and makeup?
Okay, here's how we approach it at FROM HERE. No makeup for kids 15 and under. Agents don't like it. Managers don't like it. I know you are now saying but what if they have a blemish? Do you cover that up? No. We don't. Why? Because we'll get rid of it in retouching. We are incredible retouchers. Your children will still look like themselves. We don't over retouch but we will get rid of all blemishes and dark circles (unless you like those – some people do). As for hair, we will work with you to make hair changes for your child. These will be simple hair changes based on your child's look and hair. The only thing we ask is that your child have clean hair and have it done exactly how he/she would look if he were going to an audition. Remember natural, no makeup.
Are there exceptions for the no makeup rule? Yes. Occasionally we will fill in an eyebrow, put on mascara, add some lip balm. But nothing dramatic or major. And yes that is included in our fee.
How long will it take to get the retouched images once I pick the final three images?
5-7 days for all retouched images.
Do you put their name and border on the image?
No, and you don't want that. If you decide to print the images the headshot printer you use will provide that service and it's usually included in the cost of printing headshots.
Do you help my child on set to get the best looks?
Yes. We will coach your child as needed to get the best looks. Marla was a NY fashion model and commercial actor for years and Axel is a fashion and celebrity photographer. Axel and Marla also have a child who is a working actor so that's a bonus.
Do you shoot on weekends?
Yes. We can schedule a shoot on a weekend, subject to availability.
How long does it take to shoot?
Our headshots for child and teen actors last approximately 2.5 to 3 hours depending on the child. We usually shot in the morning and we are located in an area where it is a reverse commute for most people so traffic shouldn't be too bad during the week but please allow enough time to arrive at least ten minutes before your scheduled start time.
What if my child gets sick the day of the shoot?
While our deposits are nonrefundable, we understand that children get sick and it's impossible to predict when they will get sick. We prefer for your child to be well during their shoot but as a child actor if he/she has a job he will most likely have to work even if he/she is sick. Having said that, we will transfer your deposit one time if you must reschedule and can waive the 24 hour cancellation one time. Example, if your child wakes up in the morning with a fever and can't sit up, please text us and let us know as soon as you know. We can reschedule once your child is well. If however, you must cancel a second time, or for any reason you do not show up for your session, your deposit will be forfeited and a new deposit will be required to book with us again.
Can I use the photos on my child's social media? 
Yes. Absolutely. We'd appreciate a photo credit @itsfromhere on social media and if any photos are used in print (other than for personal headshots) then please add the following credit: Photo by FROM HERE Creative.
Can I give photos to journalists? Do I need a photo release?
Depending on the photo and the journalist they may require a photo release. Please contact us if and when you need one. Please credit as follows: Photo by FROM HERE Creative. Our handle on all social media is @itsfromhere. This includes Instagram, Facebook, Twitter, and Snapchat.
If you have any other questions of would like to book a kids headshot session with us please complete the contact form and we'll get back to you as soon as we are able.